[ad_1]
West Bend, WI – Art and flowers come together for the 9th edition Flowery holidays to Wisconsin Museum of Art (MOWA).
The popular event returns from Friday November 5 through Sunday November 7, offering guests the chance to view imaginative flower installations created by local florists and artists on display in the museum's galleries.
Bloomin 'Holidays kicks off Thursday, November 4 with Blooming lights—A spectacular large-scale outdoor art installation of surreal, floral beauty by Appleton artist and filmmaker Oliver Franklin Anderson, projected onto the exterior of the museum. Blooming lights is free and open to the public every evening from 5 p.m. to 10 p.m. until Sunday, November 7.
Floral designer Michael Alt will transform the atrium of MOWA with a floral installation dedicated to the event's topical theme, Brittle Beauty, inspired by the exhibition presented, The Studio Glass Movement in Wisconsin: The Hyde Collection. The museum invites visitors to enjoy a weekend of glass artwork associated with the fleeting beauty of flowers and plants.
This year's annual event features pre-recorded video streaming demonstrations allowing guests to come and go as they please while maintaining safe social distancing. Customers can start their holiday shopping at the MOWA gift shop which features local products handcrafted by Wisconsin artists and artisans for thoughtful giveaways.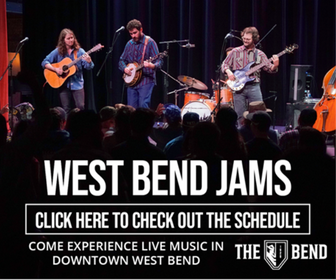 Bloomin 'Holidays has become one of MOWA's most popular events. To ensure a safe and healthy environment and to manage crowd capacity, a timed entry will be implemented from Friday to Sunday. Guests can reserve their preferred time slot on the museum's website at wisconsinart.org/bloomin or by calling 262-334-9638. Customers without a reservation will be greeted at the first available entry time.
EVENT INFORMATION
Flowery holidays
Free for existing members.
Starting at $ 15 for new guests and includes a membership with unlimited access to the Museum for one year.
Friday November 6: 9:30 a.m. to 4 p.m.
Saturday November 7: 9:30 a.m. to 4 p.m.
Sunday November 8: 9:30 a.m. – 4:00 p.m.
Blooming lights
Free for the public.
Thursday November 4: 5:00 p.m. – 10:00 a.m.
Friday November 5: 5:00 p.m. – 10:00 a.m.
Saturday November 6: 5:00 p.m. – 10:00 a.m.
Sunday November 7: 5:00 p.m. – 10:00 a.m.
MEET THE 2021 FLORAL DESIGNERS *
Alt's | Michel Alt
Amy's Creations | Amy wickert
Floral design by the bay | Philippe Meyer
Enchanted bee florist | Baby Kay
Belle Fiori | Emily neubauer
Bouquets by Briana | Briana Z-Glasel
Consider the lilies | Amanda Strasbourg
The Cosmic Gardens | Robin kourakis
floral alchemy | Liz egan
Flower mill | Lauren Morin
Johnson Gardens | Zannah Crowe
Kristin Flowers | Kristin seitz
Megan Duerlinger and Chelsea Dorgan
The pink peony | Nicole wright
Rising Sand Organics | Ella Janson
Elm Grove Snapdragon Flowers | Jennifer breitbach
Two Mikes Art Factory | Kelly Davis and Kristy Gruenwald
Vagabondes Flowers | Paige McKenna
Whitefish Bay Garden Club | Marlene Jaglinski
* list as of Monday, October 11, 2021
EXHIBITION SPONSORS
Support for the exhibition is provided by West Bend Mutual Insurance Company.
IMAGE CREDITS
Bebe Kay, enchanted bee florist, Open hearts and minds to the beauty within us all, assembly 2020
ABOUT THE WISCONSIN MUSEUM OF ART
A vital cultural center, educational institution and expanding network of ideas, the Museum of Wisconsin Art collects and interprets American art through the lens of one state. Informed by dynamic initiatives and collaborations, MOWA is an innovative forum for contemporary artists, socially relevant exhibitions, talks by artists and industry experts, and engaging classes and activities for all ages. The museum's main location, the Modernist Mothership, sits along the Milwaukee River in downtown West Bend, drawing visitors and tourists from across the state. MOWA welcomes 200,000 visitors each year, making it a cultural destination for the art and artists of our time. Visit wisconsinart.org to learn more.
Related
[ad_2]