Editor's Note: "From the Crow's Nest" is a bi-weekly column featuring authors and literary works from the Pacific Northwest.
Yes "A weather"gave me insight into the depression I've struggled with for years,"hollow kingdomwas the series that made me realize that despite the isolation of the pandemic, I was not alone. The world around me extended far beyond my (limited) human interactions.
On the face of it, the premise of a rude, Cheeto-loving raven traversing an apocalyptic Seattle is almost the polar opposite of mainstream literature. However, Kira Jane Buxton's ability to bring a decaying cityscape to life made me want to see the journey of the protagonist (Shit Turd, referred to as ST by his friends) to its resolution.
I started noticing — and admiring — corvids even though they've always been embedded in our urban landscapes. I felt like I was part of a larger system and delved into the scientific literature on the animals that inhabited the world of ST, including, but not limited to, "The soul of an octopus" and "Gifts of the Raven."
"I really noticed [crows]and they would follow me on my walks, and I ended up befriending a wild crow and its partner, and it changed my whole life – like they had become family to me," Buxton said. .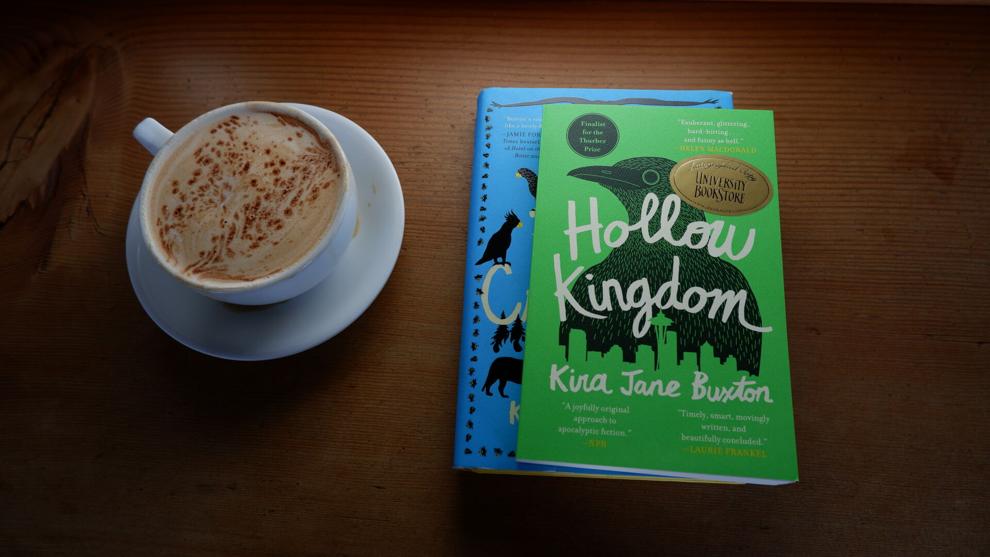 Due to the light she brought through ST's quirky prose during my darkest days, I had become a fan of Buxton and was delighted to speak with her one-on-one beyond some issues talk about book I had attended. His passion—and composure in telling ST in front of the public when his book came out at Third Place Books—inspired me to write this column.
What exactly does ST's storytelling look like? Take the following quote from "Hollow Kingdom" at the start of the hero's journey: "So there we were. A rejected crow with an identity crisis teams up with a bloodhound with the IQ of boiled pudding. We were perhaps the most pathetic excuse for attempted murder on the face of the earth.
Any Seattle resident will recognize the locations from the series as ST leads Dennis (his fellow sleuth) on Buxton's turn of the hero's journey. ST meets Onida, a giant Pacific octopus, who realizes what's going on after seeing the eye of Big Jim (his parent figure for whom ST served as a wingman) fall out of its socket.
"While I was writing, I started to get closer to that crow I called T back then, and I called [her] T just because I didn't know at the time if she was male or female," Buxton said. "I didn't know until nesting season, when she brought one of her babies to meet me, and it was the greatest honor a crow lover could hope for.
Unlike T, ST was raised by an electrician in a small house in Ravenna, whose personality and worldview completely juxtapose Buxton's.
"[S.T. 's] world is small and it really emits everything about the natural world," Buxton said. "He's not interested – he's having some sort of identity crisis and thinks he's more human than he's been a crow since he was raised by a human."
ST became known as The One Who Keeps – a title the gravity of which he himself did not understand until he realized he was responsible for raising the last known human. on the planet. This mirrored the experiences Buxton observed while T was raising his own children.
"[T's] partner, Dart, was quite the opposite," Buxton said. "Very stoic, very calm, and T was kind of like [this] no nonsense, a hilarious, crazy little raven, and I loved everything about her, so a lot of her behaviors that I borrowed or inspired to give to ST the fictional raven – and really as a human writer, I don't know that there is a better muse than the crow.
"wild creatures", the second book in the "Hollow Kingdom" series, saw ST brave something even more difficult than the end of the world. Released in August 2021, the book focuses on ST's struggles with parenthood and an identity. fractured between two worlds.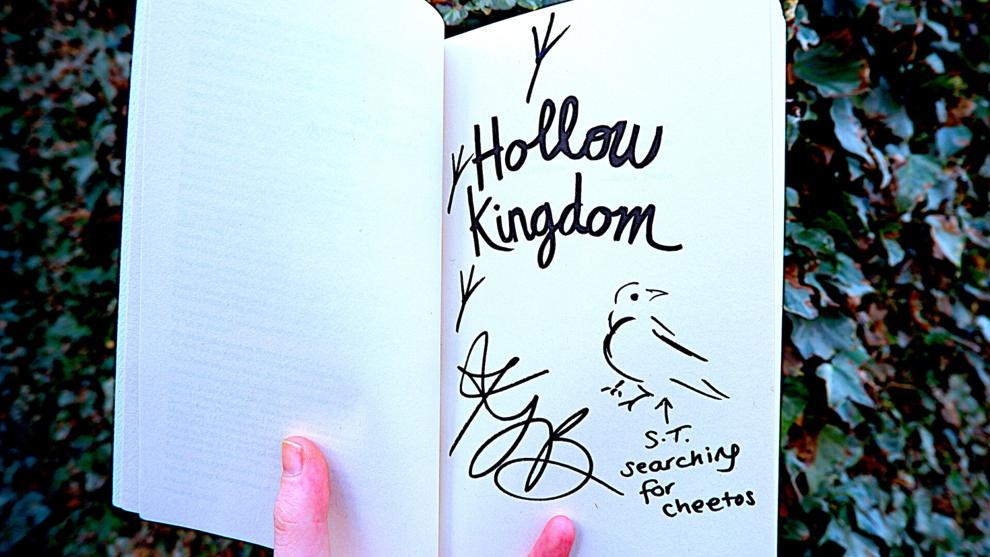 "He has a lot of identity issues," Buxton said. "He constantly grapples with this kind of ontological crisis throughout both novels. I think you get a better sense of ST by acknowledging some of his past mistakes and some of his own biases.
One of the brightest aspects of "Feral Creatures" was how ST not only came to terms with her own identity – both crow and human – but also accepted her child for who she was. Without giving away too many spoilers, the twists and turns of "Feral Creatures" have me excited to see what Buxton has to come.
"I stepped away for a minute to write something completely new, and I'm very excited about it," Buxton said. "[It] is a funny fantasy novel that has equally bizarre characters, andI think it's a much softer book than the one I just wrote.
The adventures of ST will continue in a third book in the future, although no release date has been determined. As I patiently wait for the next chapter in ST's story, I've reflected on the lessons I've learned from my favorite Raven and from Buxton herself – a talented author who faced even more rejection. than I can imagine as a graduate student.
"I got rejected almost daily and it got really tough," Buxton said. "My response was to work harder [and to] try to do better. I forgot somewhere along the way that I was doing this because I like to tell stories, and my husband… has to remind me quite often just to have fun with it.
Buxton's perseverance led to the book she could never have expected – "Hollow Kingdom". Beyond ST's antics, the book's broader connections to Seattle's wildlife ignited my passion for learning more about the animals we share the city with.
I encourage you to take a step back from your classes and whatever else takes up your day and look around you at the world we share with species beyond our own. Although there is no end to Crow, seagulland even raccoon contents in linetake that as an excuse to disconnect and live on this beautiful planet we call home.
"All these wonderful animals are all around us," Buxton said. "The best part of this planet is its biodiversity, and we experience that. There's this whole world that, you know, opens up to you when you engage with it.
Contact writer Julie Emory at [email protected] Twitter: @JulieEmory2
Do you like what you read ? Support quality student journalism by donating here.