By Ryan Yuenger
[email protected]
What started as an idea to paint sunflowers on the windows of downtown buildings in support of Ukraine has turned into something much bigger.
Gasoline River Group, a non-profit organization founded to support and social vitality of the Niles community, opened an artist co-op and gift shop called 2nd floor art inside the REG building at 211 Second Street in downtown Niles.
REG chairman Vikki Jurgonski said the co-op stemmed from a project this summer to paint sunflowers throughout the city center in support of Ukraine.
"I called out any local artist to ask if they would like to paint sunflowers," Jurgonski said. "They came out of the woodwork, we had a meeting and they all claimed their places. It was just really beautiful.
With the success of the Sunflower Project, Jurgonski wanted to continue working with artists.
"I said 'OK, but you're so good, let's try to do something here with you,'" Jurgonski said. "So that's what we did…and collectively we created a store."
The store features items such as handmade wish cars, paintings, woodwork, jewelry, clothing, seasonal gift ideas and more – mostly created by local artists. Each seller pays $25 per month for a small space, and the money goes to fund REG projects.
"If you can cooperate with someone…that's the new way to go," Jurgonski said. "No one has the kind of money to pay rent and utilities and buy all the inventory, so that's a good thing. … We take the risk together.
The store held its grand opening in September, and Jurgonski said she really wanted to use this store as a way to bring more art and artists to the Niles community.
"Artists came together and made this possible," Jurgonski said. "It went really, really well."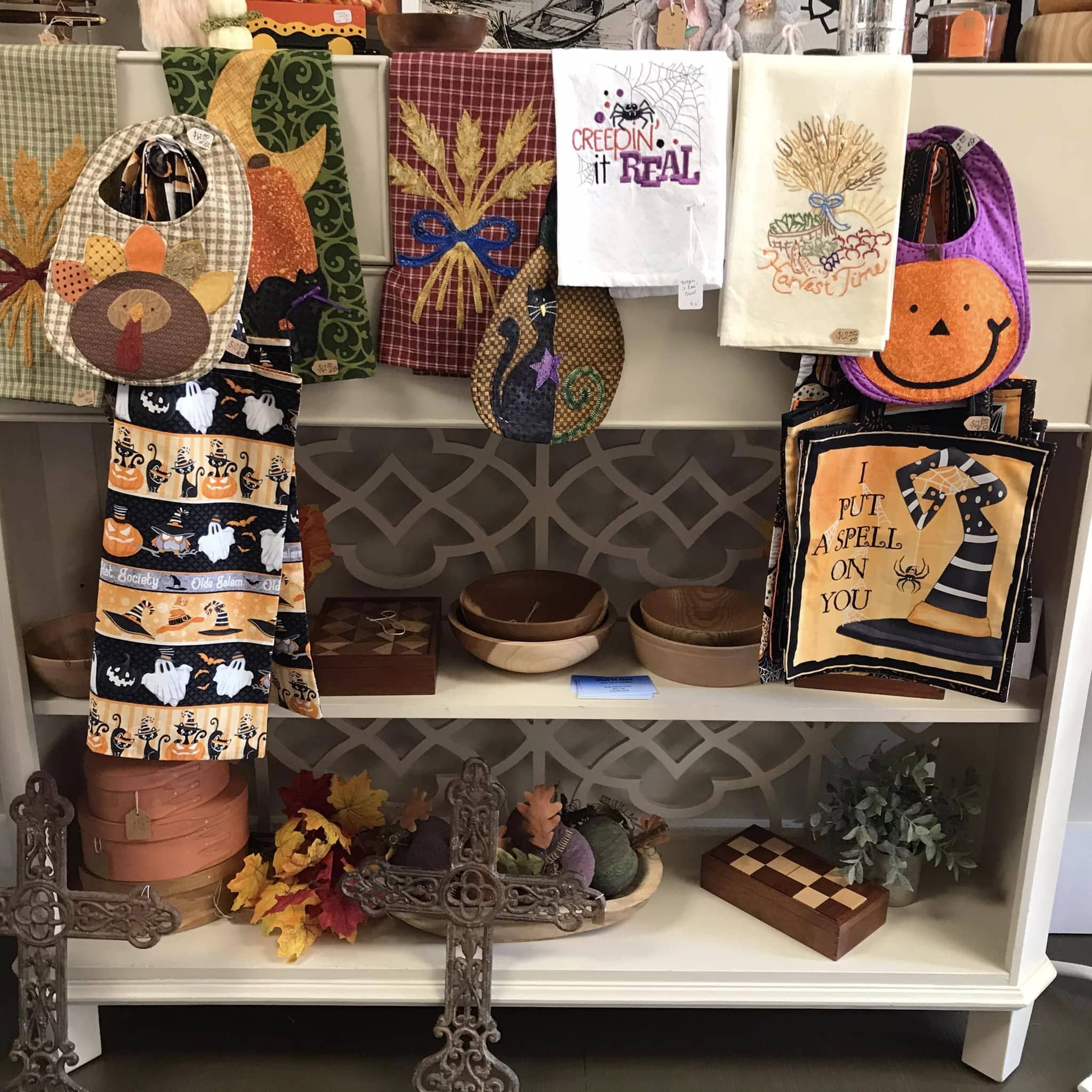 Each season, Jurgonski said, the store will feature a seasonal vibe and gift ideas. She said snowflakes will soon replace all sunflowers in the windows, and the shop is preparing to bring its winter-themed art.
Jurgonski said the store will remain open until next year's Hunter Ice Festival from Jan. 13-15. After that, she'll transform the space to host art classes before returning to the gift shop format in the spring.
Until then, the store will be open from 10 a.m. to 5 p.m. Friday and Saturday, and from 1 p.m. to 5 p.m. Sunday.
"Our prices are reasonable because there is no middleman," she said. "It's a beautiful thing.